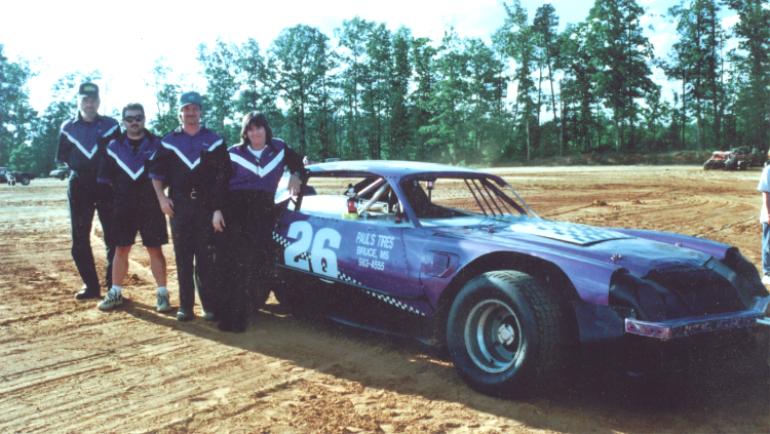 NAME: Barbara Blount
HOMETOWN: Bruce, MS
MARRIED: to Mike
CHILDREN: N/A
CAR/CLASS: '78 Camaro, Outlaw (Pro Street)
OCCUPATION: Factory Worker
YEARS RACING: 10
PIT CREW: Mike Blount, Danny Joe Adams, Jim Schoggin, Delane Finley
SPONSORS: Paul's Tires, Trader's Village, Martin& Martin Contracting, Bruce Dry Cleaners, Hometown Cafe, Raymond's Fish & Steak House, Victory Lane Race Parts.
CAREER HIGHLIGHTS: 1997 won the points chanpionship in the ladies division at Pine Ridge Sppedway. 1998 won the points championship in the ladies division at Woodland Raceway. 1999 moved up to the outlaw class and finished 7th in points. 2000 finished 5th in points in the outlaw division. 2001 - currently 2nd in points.


Visit Barbara's Website:26Racing