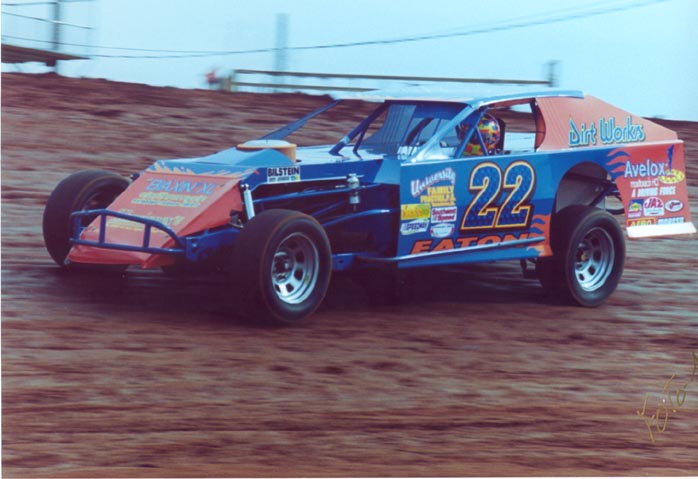 NAME: Dr. Robert Eaton
HOMETOWN: Northport, AL
YEARS RACING: 4
CAR/CLASS: Dirt Works Chassis / IMCA
OCCUPATION: Physician
MARRIED: to Becki
CHILDREN: 3 (Kaitlin, Kade, John)
PIT CREW: Dr. J. David Eaton, Dennis Stacy, John Eaton, Scott Gibson
SPONSORS: Rick's Furniture
CAREER HIGHLIGHTS: Winning the IMCA Modified Summer
Championship at Talladega Short track in 2000. Dr. Rob builds his own engines.


Visit Dr. Rob's website: EATON RACING